Fitness Depot Data Breach Canadian Class Action
Active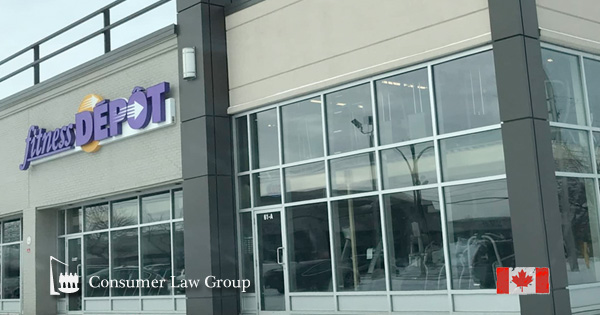 CONSUMER LAW GROUP has launched a class action lawsuit against Fitness Depot Inc. and Northern Lights Fitness Products Incorporated on behalf of all residents in Canada whose Personal and Private Information was accessed by hackers as a result of the Data Breach.

On June 3, 2020, Fitness Depot announced to its customers of a cyberattack intrusion by unauthorized persons (i.e. "hackers") into the its e-commerce computer system at www.fitnessdepot.ca from February 18, 2020 through to May 22, 2020. More specifically, person who purchased Fitness Products for home delivery were affected from the period of 2020-02-18 through 2020-04-27 and person who purchased Fitness Products for home delivery or in-store pick-up were affected from the period of 2020-02-28 through 2020-05-22.

It is believed that this may be a "Magecart Attack", which is a form of data skimming whereby the attackers implant malicious code into e-commerce websites that enable them to capture sensitive information from online payment forms on checkout pages.

The Personal and Private Information that may have been compromised includes, but is not limited to: name, address, email address, telephone number, credit card number, or any combination thereof;

The class action alleges that Fitness Depot was negligent in failing to adequately protect and safeguard Class Members' Personal and Private Information, contrary to their Privacy & Security Policy.

Further, it is alleged in the class action that Fitness Depot failed to notice the privacy breach for over 3 months and only disclosed this data breach to the public almost 2 weeks after they uncovered it.

It is unclear at the moment how many Canadians have been affected by the incident.

Fitness Depot has blamed the data breach on its Internet Service Provider ("ISP") for "neglecting to activate anti-virus software" on is account. No Credit Monitoring and Identity Theft Protection Services have been offered to Fitness Depot's customers.

If you or someone you know has been affected by the Fitness Depot Data Breach and you wish more information on potential compensation or to be kept advised of the status of the Fitness Depot Data Breach Class Action Class Action litigation or any resulting compensation from the Fitness Depot Data Breach Lawsuit in Canada, Quebec or Ontario, please provide your contact information to our law firm using the below form.

IF YOU WISH TO JOIN THE CLASS ACTION OR TO SIMPLY GET MORE INFORMATION, PLEASE COMPLETE THE FORM BELOW. Please note that providing your information creates no financial obligation for you. You are not charged any fee or cost for joining this class action. Our law firm is paid a contingency fee from the compensation recovered, only if the class action is successful. All information contained in this transmission is confidential and Consumer Law Group agrees to protect this information against unauthorized use, publication or disclosure.