Mercedes-Benz Moldy Air Conditioner (AC) Canadian Class Action
Active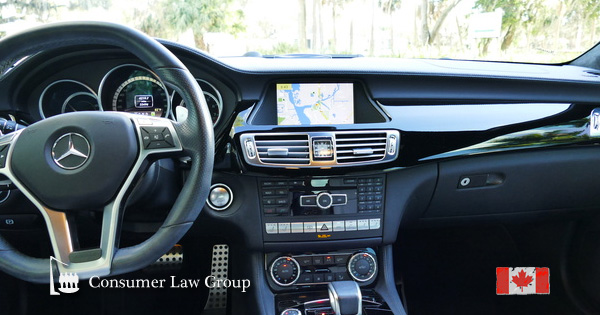 CONSUMER LAW GROUP has launched a Canada-wide class action lawsuit against Mercedes-Benz Canada Inc. over its defective heating and air conditioning systems that accumulate mold and mildew, spewing extremely unpleasant odors throughout the vehicles any time the air system is in use.

The vehicles at issue include:

• 2008-2019 Mercedes C-Class
• 2012-2017 Mercedes CLS-Class
• 2010-2019 Mercedes E-Class
• 2013-2016 Mercedes GL-Class
• 2017-2019 Mercedes GLS-Class
• 2015-2019 Mercedes GLA-Class
• 2012-2015 Mercedes M-Class
• 2016-2019 Mercedes GLE-Class
• 2010-2015 Mercedes GLK-Class
• 2016-2019 Mercedes GLC-Class
(the "Subject Vehicles")

It is claimed that the vehicles in question have a faulty design that fails to properly evaporate or drain the system condensation, creating a rich environment for the growth of bacteria, fungi, mold, and spores, which are then are blown into the passenger cabin through the HVAC systems. The moldy air has a highly unpleasant noxious and mildewy smell that cause the vehicles' passenger cabins to be unbearable and can also cause respiratory problems and aggravate allergies.

A similar Class Action was filed in the U.S. which recently Settled, affecting more than 2.5 million vehicles.

If you or someone you know has owned or leased one of the Subject Vehicles listed above and you wish to obtain more information on potential compensation or to be kept advised of the status of the Mercedes-Benz Moldy Air Conditioner (AC) Class Action litigation or any resulting compensation resulting from the this lawsuit in Canada, Quebec or Ontario, please provide your contact information to our law firm using the below form.

IF YOU WISH TO JOIN THE CLASS ACTION OR TO SIMPLY GET MORE INFORMATION, PLEASE COMPLETE THE FORM BELOW. Please note that providing your information creates no financial obligation for you. You are not charged any fee or cost for joining this class action. Our law firm is paid a contingency fee from the compensation recovered, only if the class action is successful. All information contained in this transmission is confidential and Consumer Law Group agrees to protect this information against unauthorized use, publication or disclosure.